Principal's Message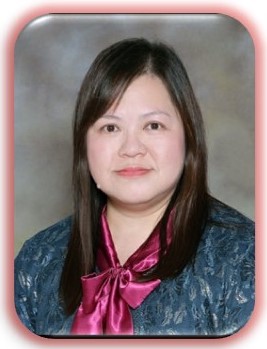 Principal: Ms Ng Lin Fong Cherry
Academic Qualifications:
-Bachelor of Education (Honours) (Early Childhood Education) by The Education University of Hong Kong
-Kindergarten Principal training course certificate
Administrative experience: 15 years
Teaching experience: 24 years
Other experience: Secretary of the Principals' Association of Early Childhood Education in Sham Shui Po
Email: principal@ptgraceful.edu.hk

Principal's Letter
Thank the Lord for giving me the opportunity to come to Tsung Tsin Mission Pak Tin Graceful Kindergarten! On my first day in this kindergarten,I already felt God's love, and I believe that the children who attend our school and their parents can also feel it.
Our team shares the same belief in giving children a loving and enjoyable kindergarten life.We don't just want to help children lay a good foundation in learning, arouse their interest in learning, and become a group of active, independent learners. What we pay more attention to is the life education of children, helping young children to equip themselves with faith, hope and love, to love life and live a wonderful life.
One of the kindergarten's curriculum goals is for children to learn from games. Around our kindergarten the teachers set up a fun learning environment, with elements of play in the classroom activities, so that the children can play and learn at the same time, encouraging children's interest in learning. We hold field trips so that our students can explore and discover in person, learning not only knowledge, but more importantly, the attitude of independent learning.
We also focus on children's moral education. Through weekly life education classes, the theme of our morning and afternoon assemblies, extended activities at home and cooperative activities. Children are taught to listen to the Father's words from an early age, love God, love others, and learn how to face adversity. When children know how to love and be loved, they know how to be filial to their parents, care for others, and become a group of people with love, vitality and resilience in society. May the Father bless the children of our kindergarten to grow up in God's love.
Start children off on the way they should go, and even when they are old they will not turn from it.
(Proverbs 22:6)
26-2-2022

19-2-2022

06-1-2022

10-9-2021

15-3-2021

16-4-2021

校長家書 9

01-09-2020

校長家書 10

30-10-2020

10-07-2020

14-08-2020

05-05-2020

05-05-2020

15-02-2020

26-03-2020

01-11-2019

22-01-2020